Weekly Instagram Recap [September 8-15]
I'm so happy you all are liking these recap posts! They're fun to make and look back on the weeks outfits and events so I'm glad you all are enjoying reading them.
If you missed last weeks recap check it out right HERE
This week was an interesting one for me. I was on the tail-end of a creative rut and not feeling the greatest about myself or my work. I've written about this in my last week's Instagram Recap make sure you check that out as well! This week I finally created my own Lightroom (the editing tool I use for my photos) preset to use on all of my photos. Basically this will make each photo fit more cohesively into my Instagram feed and generally make my page look more put together as a whole. Let me know if you've noticed my Instagram feed looking better and more cohesive since I made the change this past week! I want to hear your thoughts, what do you think about this new filter?!
Ok, moving on to the good stuff! Here are all of my Instagram looks this week, enjoy!
You can also shop all of my Instagram looks in one place by clicking HERE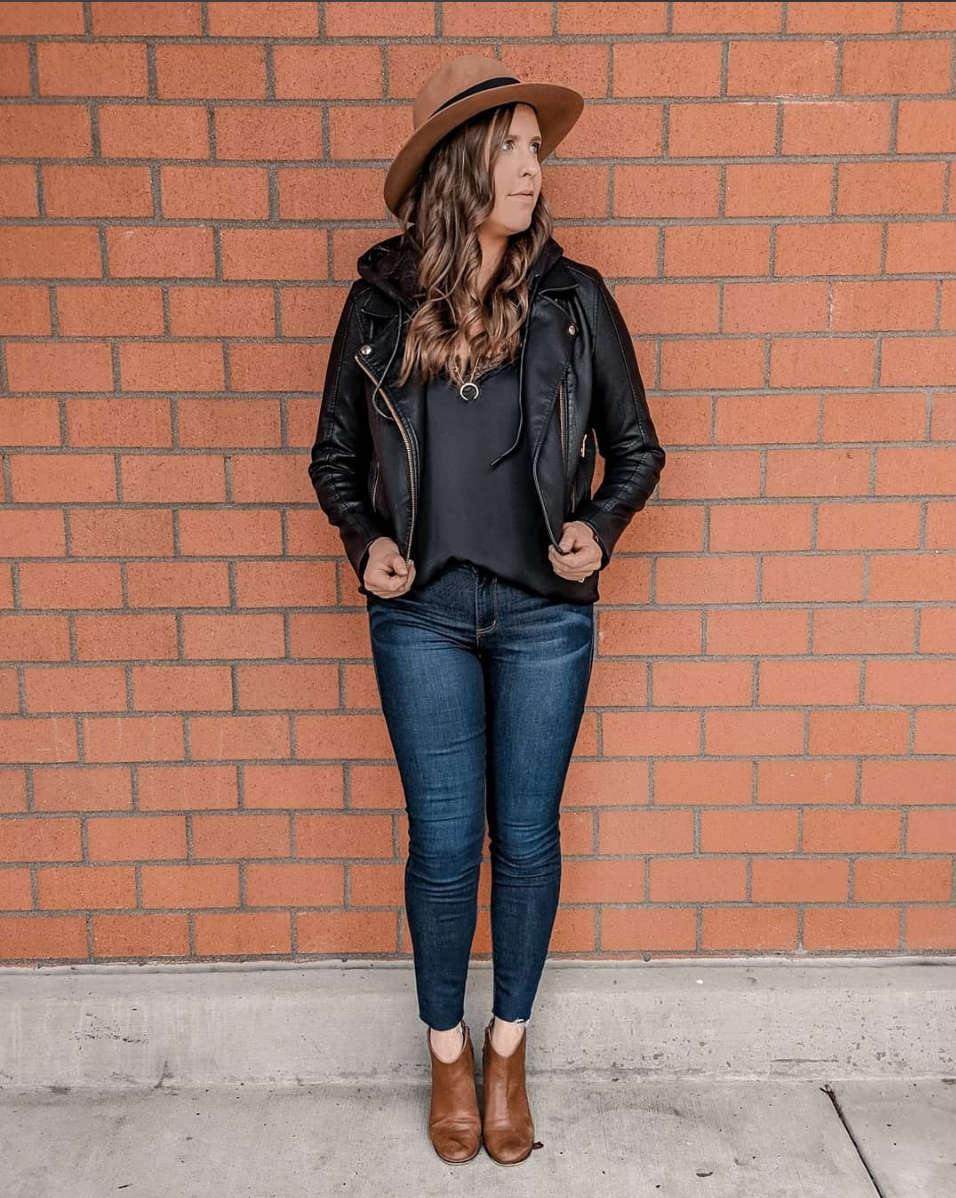 THE best moto jacket that everyone needs for fall! You also saw this outfit last week, I reposted since these jeans went on major sale so swoop them up while you can! If you haven't bought these under $100 booties yet, do it. Get 'em in every color because you'll wear the heck out of them! Most. Versatile. Shoes. Ever.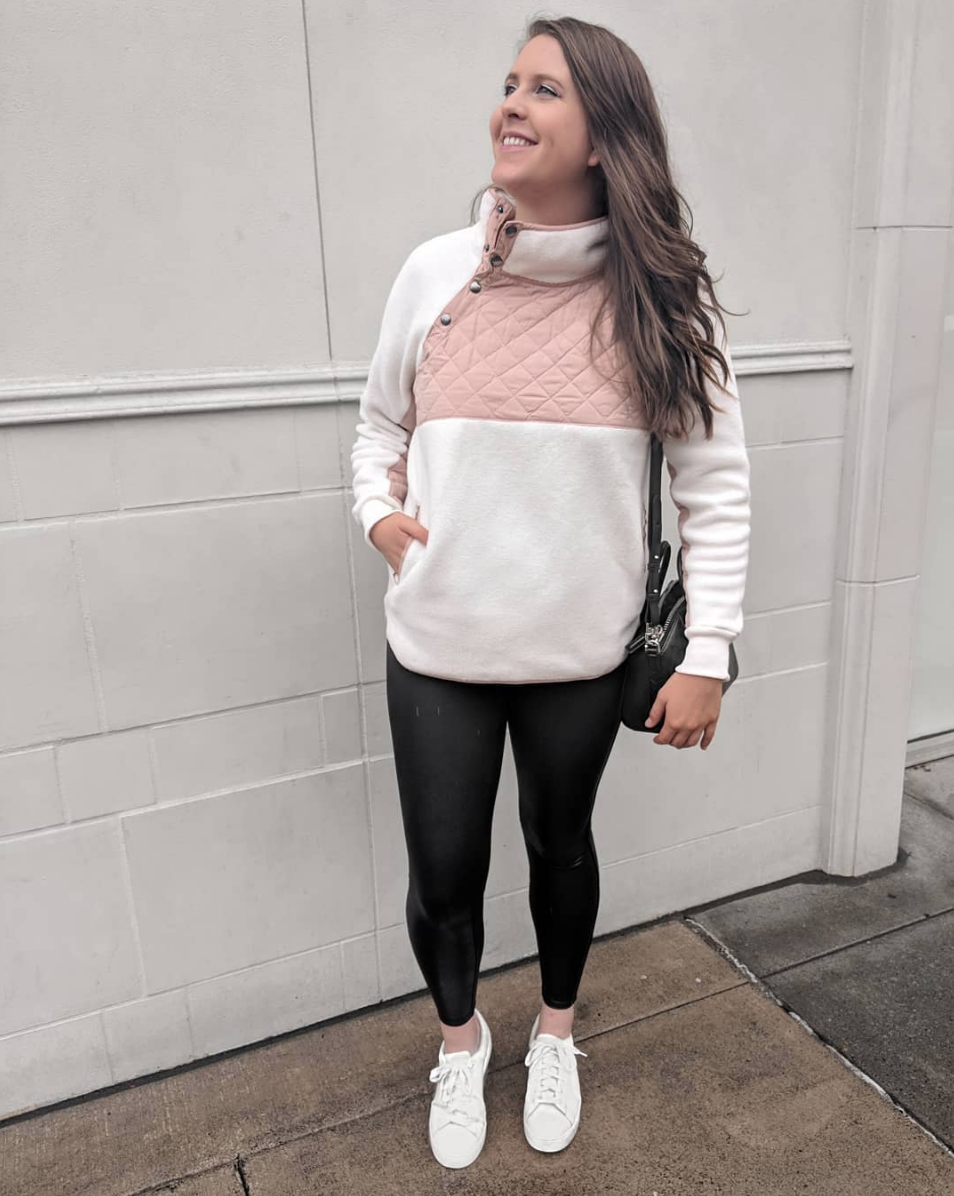 This sweatshirt was the best purchase I've made this month! It runs TTS,is exrtra,super cozy and comes in a bunch of colors, I want the black/grey one too. I found 2 amazing dupes for these Spanx faux leather leggings that are also made by Spanx but a fraction of the price of these babies. I'm glad I finally invested in the real thing this year though, they are truly the most flattering item of clothing I own. They suck everything, and I mean EVERYTHING in.
SWEATSHIRT // LEGGINGS [Affordable dupe HERE & HERE] // SHOES [TTS]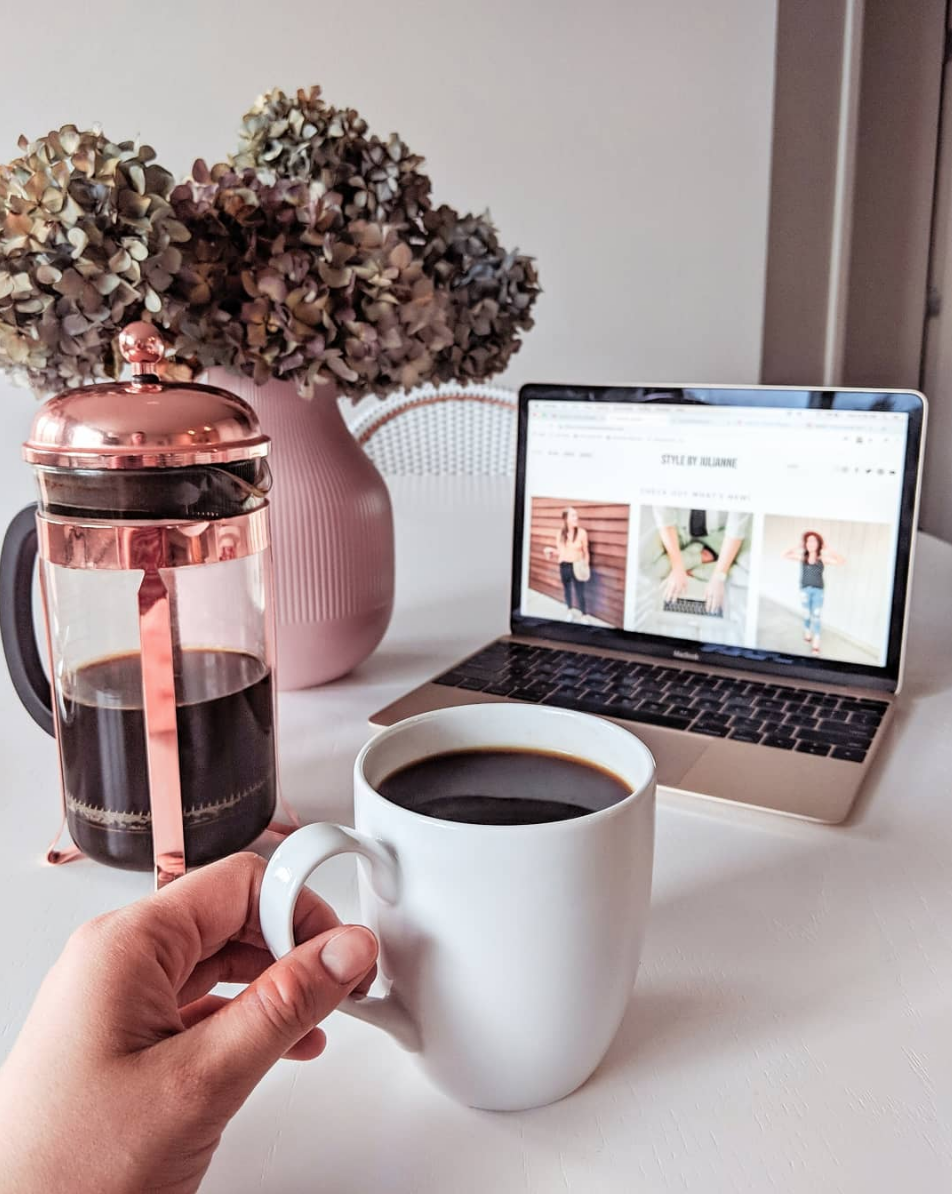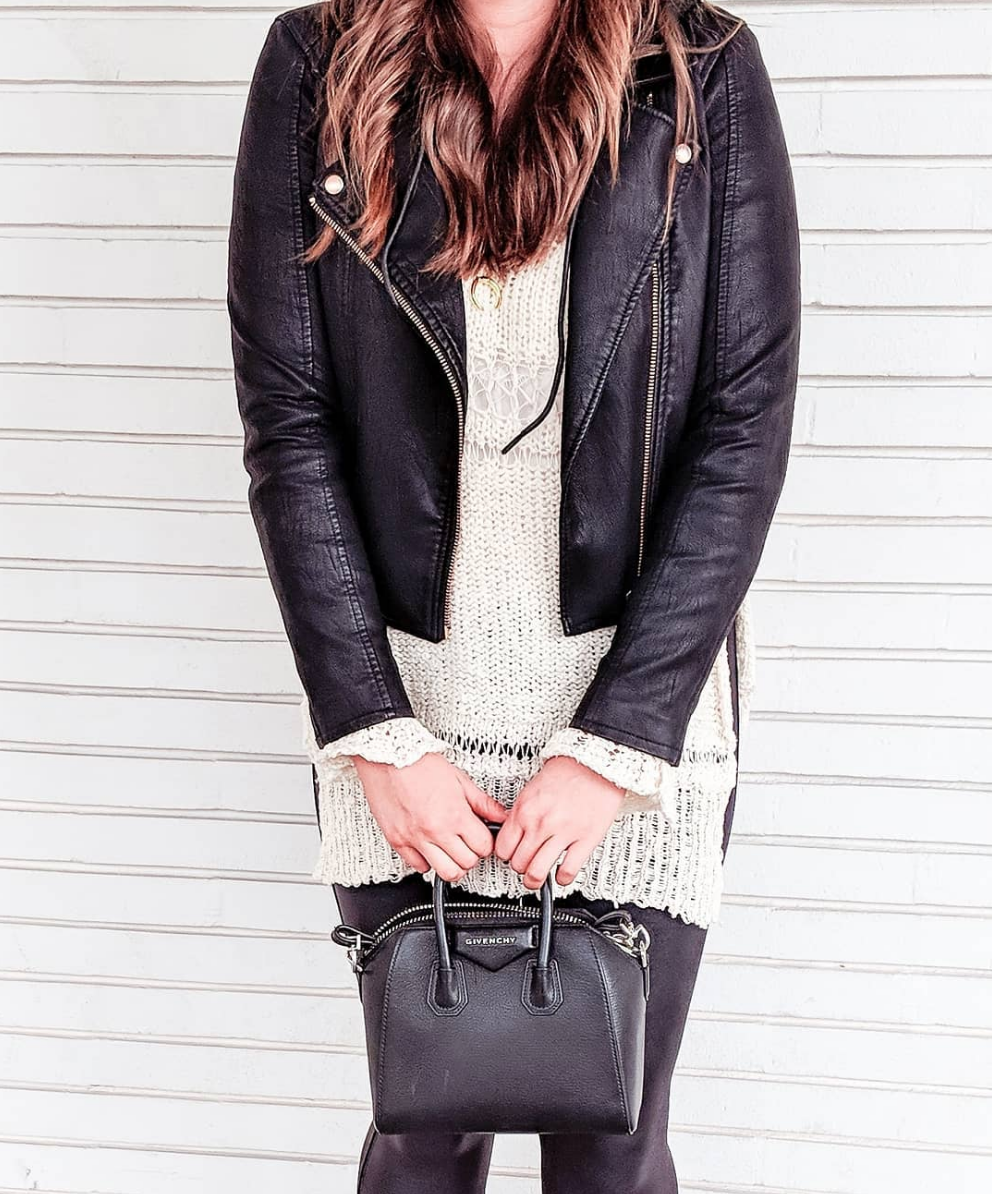 My fav moto again! I do realize I am an outfit repeater this week and I'm not even ashamed to admit that I wear the heck out of my clothes. I only buy and share items that I truly love with you all so believe that if you see it on me a lot, it's definitely worth the $! Also, did I tell you that this jacket has a removable hood?! Such a cute detail!
Hope you all had an amazing weekend! I have some fun fall themed activities this week so look out for those pics on Instagram, click HERE to make sure you're following me so you don't miss out on anything!
xo